Equity & Diversity
OCTA is committed to providing equitable, sustainable and environmentally conscious public transportation throughout vibrant, diverse Orange County.

The ongoing effort includes:
The 2021 Board and CEO Strategic Initiatives and Action Plan, the document that prioritizes what will guide the agency, includes a commitment to engage with diverse and disadvantaged communities
Two internal task forces have convened to address equity and diversity
OC Bus 360, which reallocated service from suburban, unproductive routes to communities with transit-dependent riders
OC Streetcar will provide safe, clean, reliable service in one of the most densely populated areas in the U.S.
The College Pass Program partners with community colleges to provide bus passes to students at low or no cost, removing cars from the road and reducing congestion around and on college campuses
The Orange County Rail Infrastructure Defense against Climate Change Plan addresses climate change stressors in Disadvantaged Community or Low-Income census tracts; of the 12 rail stations in Orange County, ten are in or near Disadvantaged Community or Low-Income census tracts providing service to these communities.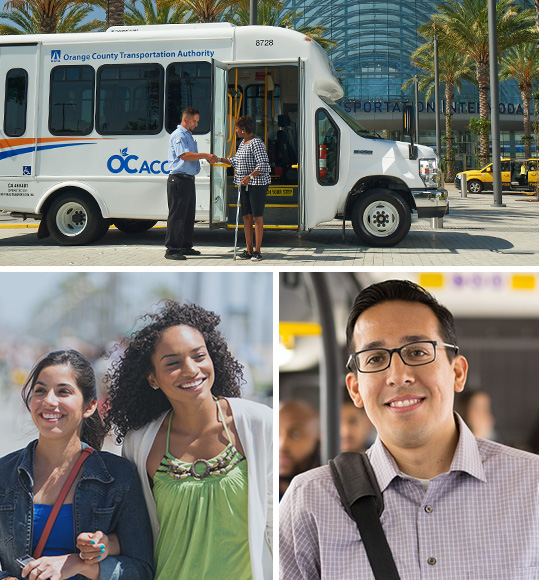 Diversity Outreach and Business Opportunities Program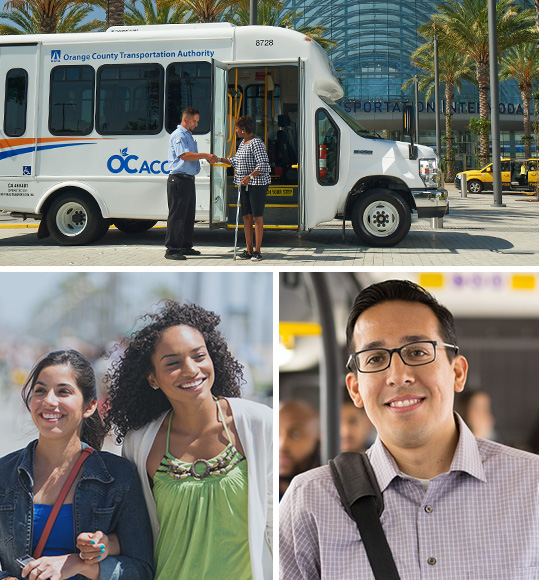 OCTA's
Diversity Outreach and Business Opportunities Program
engages and interacts with the many diverse communities of Orange County by increasing awareness of OCTA to develop and deliver transportation solutions to keep Orange County moving. Through its continued outreach efforts, OCTA is fostering relationships with numerous civic, social and business communities to serve an increasingly diverse population in Orange County that continues to grow and evolve. OCTA hosts quarterly meetings with diverse community leaders group representing business, community, civic, faith, education and nonprofits.
In addition, OCTA has a diverse workforce with more than 70 percent of employees coming from underrepresented groups. Two internal task forces have convened to address diversity, equity, inclusion and belonging. OCTA provides standardized interview training to ensure unbiased hiring practices and requires all employees to take unconscious bias training and workplace harassment prevention training.
Additional Resources
At their most recent virtual meeting on October 29, members of the OCTA Diverse Community Leaders group received an update on OCTA's response to COVID-19 from CEO Darrell Johnson.
At events throughout Orange County, OCTA's Diversity Outreach Team talked with many different groups about the positive transportation options coming their way.
Each year, Caltrans highlights the best of its work and the work of its partners through the Caltrans Excellence in Transportation Awards Program.