SR-91 (SR-57 to SR-55) Improvement Project
The Orange County Transportation Authority (OCTA), in partnership with the California Department of Transportation (Caltrans), is improving State Route 91 from State Route 57 to State Route 55.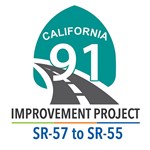 Project Overview
The project, which is in the design phase, will improve mobility throughout the corridor, reduce weaving and merging between ramps, and improve on- and off-ramps, sidewalks and bike lanes at the Glassell Street, Tustin Avenue and Lakeview Avenue interchanges. OCTA and Caltrans are working with the neighboring cities of Anaheim, Orange, Placentia and Fullerton.
Project Improvements


Segment 1, SR-91/Lakeview Avenue Interchange
Anticipated Construction Schedule: Early 2024 to 2027
Segment Improvements
Reconstruct Lakeview Avenue overcrossing to include standard lanes, shoulders and sidewalks in each direction

Realign westbound State Route 91 (SR-91) on-ramp at Lakeview interchange

Add new on-ramp from Lakeview connecting directly to SR-55

Separate westbound SR-91 and southbound SR-55 traffic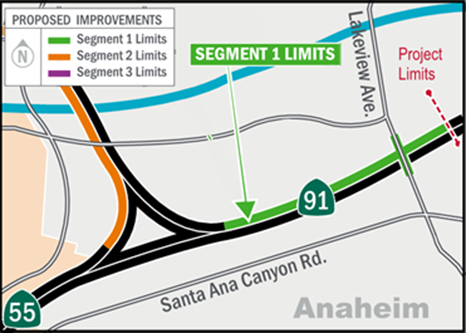 Segment 2, Between SR-55 and SR-57
Anticipated Construction Schedule: Mid-2025 to Late 2028
Segment Improvements
Add new eastbound general purpose lane

Reconstruct Kramer Boulevard and Tustin Avenue overcrossings to include standard lanes, shoulders and sidewalks in each direction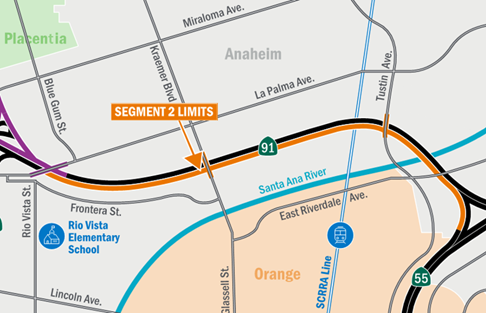 Segment 3, SR-91/SR-57 Interchange
Anticipated Construction Schedule: Mid-2025 to Late 2028
Segment Improvements
Improve westbound SR-91 to northbound and southbound SR-57 connectors Add an auxiliary lane from SR-57 to Raymond Avenue/East Street off-ramp

Reconstruct La Palma Avenue overcrossing to include standard lanes, shoulders and sidewalks in each direction

Add bypass ramp for northbound SR-57 Orangethorpe Avenue off-ramp prior to SR-91, eliminating the need to merge across multiple lanes at the interchange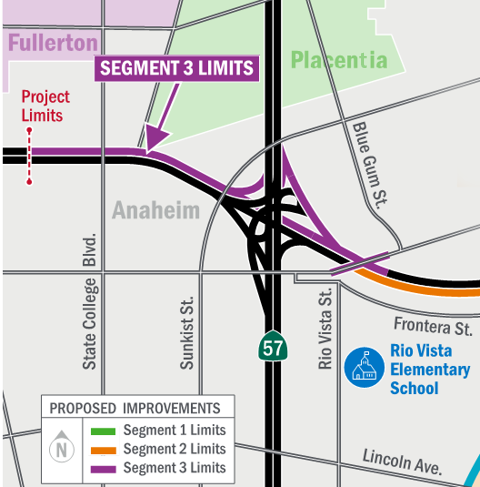 Resources
PDF