Standby Power Generator Replacement Project
This Project is Now Complete
Standby power generators were placed at OCTA's Anaheim and Irvine Construction Circle bus bases to support 24/7 operations in the event of a utility power loss.
In accordance with the California Environmental Quality Act (CEQA), OCTA has prepared a Notice of Exemption which is available for public review. To access the Notice of Exemption, click here.
In addition, the Notice of Exemption has been filed electronically with the State Clearinghouse and posted on their CEQAnet Web Portal, which may be accessed by clicking here.
The electronic filing and posting of the Notice of Exemption is being implemented in accordance with Governor Newsom's Executive Orders N-54-20 (April 22, 2020) and N-80-20 (September 23, 2020) in response to the threat of COVID-19. For questions regarding the filing and posting of the Notice of Exemption, please contact Cliff Thorne, at cthorne@octa.net.
Project Overview
The new standby generators reduce air pollution by using internal combustion engines that are in compliance with South Coast Air Quality Management District (SCAQMD) regulations. They also feature low noise pollution when standby power generators are in operation, high fuel efficiency, and excellent power reliability.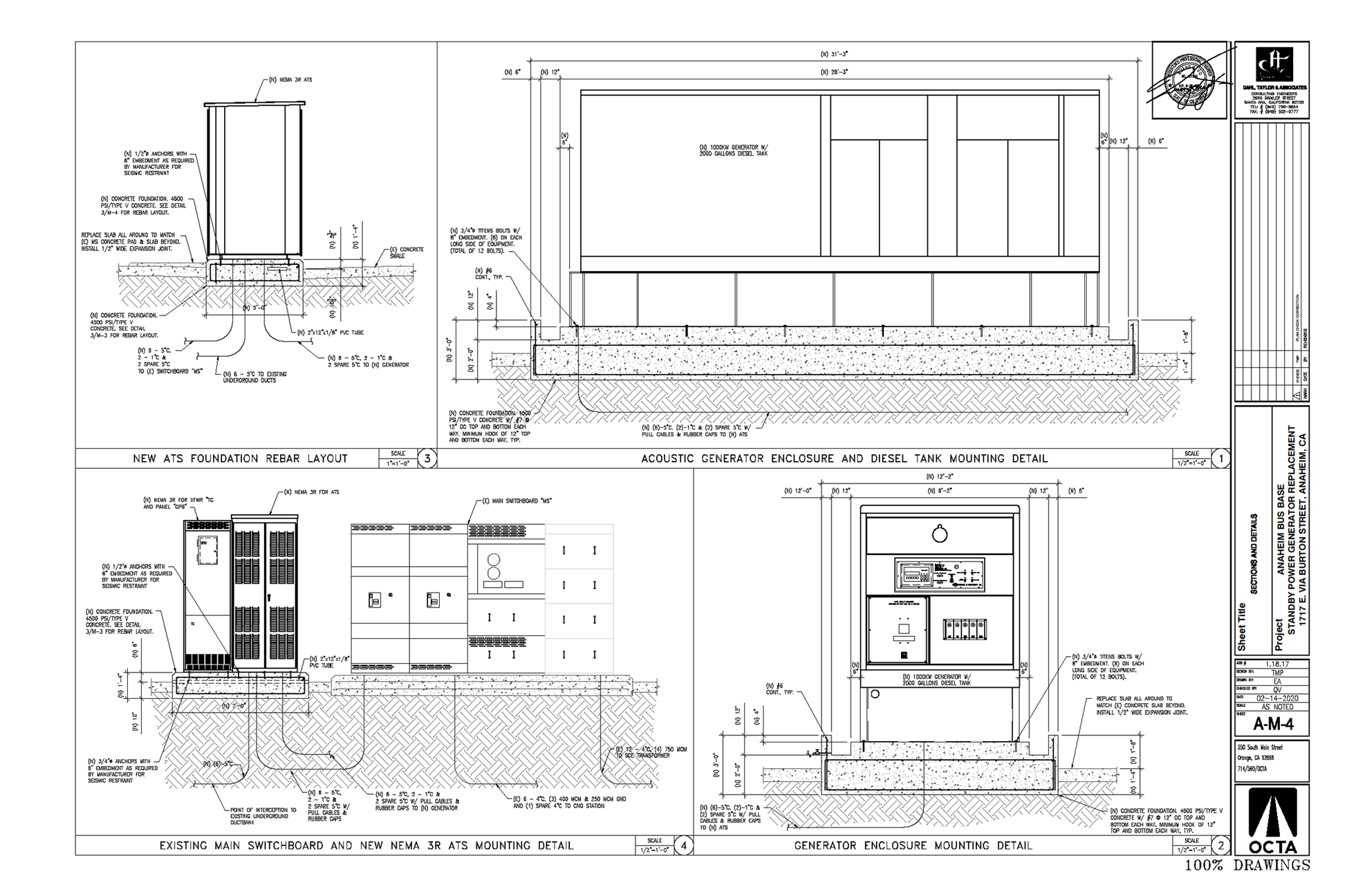 Funding
The project is expected to cost $1.4 million with funding provided by State Senate Bill 1 - State of Good Repair.
Project Benefits
The new standby power generators support 24/7 operations at the OCTA Anaheim and Irvine bus bases as well as:
Automatically transfer to standby power in the event of a utility power loss
Reduce air pollution with operations of new SCAQMD compliant internal combustion engine
Low noise pollution when standby power generators are in operation
High fuel efficiency
Excellent power reliability