Katrina Foley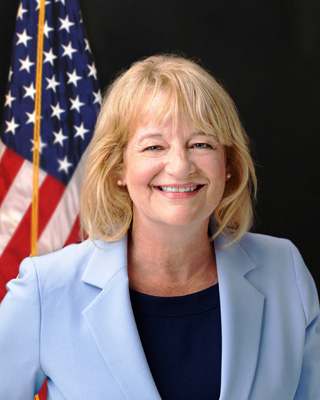 Orange County Supervisor, 5th District
Director Katrina Foley currently serves as the Fifth District Supervisor of the Orange County Board of Supervisors. She joined the Orange County Transportation Authority Board of Directors in April 2021.
Elected to the Board of Supervisors in a special election in March 2021, and reelected for a full term in November 2022, she represents the residents of Aliso Viejo, Costa Mesa, Dana Point, Laguna Beach, Laguna Hills, Laguna Niguel, Laguna Woods, Newport Beach, San Clemente, San Juan Capistrano, the unincorporated areas of Coto de Caza, Ladera Ranch, Las Flores, Rancho Mission Viejo and portions of Irvine. Foley, a successful businesswoman, community leader, and attorney became the City of Costa Mesa's first directly elected Mayor in November 2018 and re-elected in 2020. She served on the Costa Mesa City Council for 14 years, also serving as Mayor in 2016-2017.
Previously serving on the Newport Mesa Unified School District Board of Trustees from November 2010 to November 2014, Director Foley's focus was making local Orange County communities better for families.
Director Foley is also President of the Foley Group, based out of Newport Beach, California. The Foley Group, PLC provides services in contract negotiations for artists and athletes, civil business and employment litigation, and non-profit compliance matters. In 2001 and 2004, Foley was honored by Women in Leadership and the National Association of Women Business Owners at the annual "Remarkable Women Awards" event.
Her service on local and regional boards and agencies have included: Travel Costa Mesa and the Transportation Corridor Agency Boards, liaison to the Newport Mesa Arts Commission, Cultural Arts Committee, Bike and Walkability Committee, Pension and Finance Advisory and Special Districts Committee, as well as the Orange County Fair.
A proud graduate of Head Start and a Pell Grant recipient, Director Foley understands what it is like to grow up in a family facing financial challenges. As the daughter and wife of union members, she has always stood with California's workers and working families in their efforts to organize and collectively bargain.
In law school, Foley established the school's first women's resource to serve domestic violence victims and chaired the women's law caucus. The small clinic is now a well-established, for credit clinic run by the law school. She was the City of Costa Mesa's first pregnant Planning Commissioner. At that time, she initiated changing tables in the restrooms and a nursing station for employees at a new IKEA development.
Director Foley has two sons in college who attended Costa Mesa Public Schools. She lives in Costa Mesa with Casey, her husband of 28 years and a local educator.