Jessie Lopez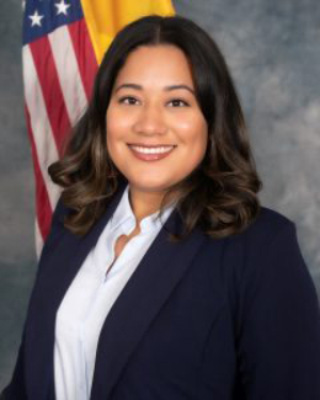 Mayor Pro Tem, City of Santa Ana
Director Jessie Lopez was elected to the Santa Ana City Council in November of 2020 representing Ward 3. Orange County's City Selection Committee, to fill a current vacancy, selected Lopez as a city council representative to the OCTA Board of Directors in December 2022.
Born and raised in Santa Ana, Lopez experienced her upbringing in a working-class household. She and her siblings attended Hoover Elementary, Willard Intermediate and Santa Ana High School. Lopez continued her post-secondary educational career by pursuing an A.A. at Santa Ana College and a B.A. in Sociology at California State University, Long Beach. Throughout her time in college, Lopez worked two jobs to support herself financially through school. As an undergraduate student, she helped organize students and led campaigns to address sexual assault on campus and supported efforts in making higher education more accessible for individuals such as herself. She continued her advocacy alongside community groups in her hometown to fight for equity, accountability and transparency.
Director Lopez currently works as a community health worker where she works towards improving the quality of life and health of low-income, uninsured, under-served people, regardless of status, in her community.
In March 2020, Lopez was elected by the working families of the 68th Assembly District to help represent their concerns as a central committee member within the Democratic Party of Orange County.
Honored to represent Ward 3 and to serve the community that raised her, Lopez is a firm believer in civic engagement, the right to equal treatment and opportunity, and is passionate about empowering community participation. An advocate for all Orange County families, and with a demonstrated record of community leadership, Director Jessie Lopez is an advocate and organizer at heart.