Brian Goodell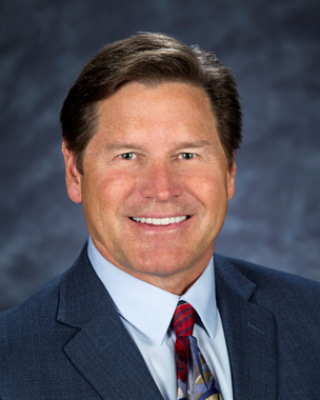 Mayor, City of Mission Viejo
Director Brian Goodell was elected to the Mission Viejo City Council in 2016 and re-elected and selected by the City Council in 2022 to serve as Mayor. Orange County's City Selection Committee reappointed Goodell as a city council representative to the OCTA Board of Directors in January 2022.
Director Goodell currently serves the City's representative for the League of California Cities (LOCC), the California Joint Powers Insurance Authority (CJPIA), and the Southern Orange County Watershed Management Area Executive Committee. He also chairs the City's Standing Economic Development Committee, and the Olympic Sports Promotion Ad Hoc Committee. Goodell formerly served as the Commissioner of the Community Services Commission from 2015 to 2016.
Director Goodell, a long-time resident of Mission Viejo, after moving from Northern California with his family in 1968, is a graduate of Linda Vista Elementary, La Paz Intermediate, Mission Viejo High School and UCLA. He was one of the original members of the Mission Viejo Nadadores swimming and diving team, and was the first person from Mission Viejo to win an Olympic Gold Medal, winning both the 1500-meter and 400-meter freestyle swimming events in world-record time at the 1976 Olympic Games in Montreal.
Director Goodell set 15 World and American records and won 19 US National and NCAA titles. He was inducted into the International Swimming Hall of Fame, the UCLA Athletics Hall of Fame, the Orange County Sports Hall of Fame and the Saddleback Valley Unified School District Hall of Fame, and he was awarded the nation's highest civilian honor, the United States Congressional Gold Medal by President Jimmy Carter as a member of the 1980 United States Olympic Team that boycotted the Moscow Olympics in response to the Soviet Union's invasion of Afghanistan.
Goodell learned to apply the championship traits he perfected in sports; goal-setting, hard work, and perseverance, to his real estate development and sales career. He played a large role in developing the community of Rancho Santa Margarita, and developed several million square feet of industrial distribution centers, hotels, prisons, and has assisted home buyers and sellers as a REALTOR®, for over 30 years.
Director Brian Goodell and his wife, Vicki (also a Mission Viejo High School graduate), have been married for 35 years and own The Gold Medal Group Inc., a real estate sales and development company that is affiliated with Berkshire Hathaway Home Services, based in Mission Viejo.