Track Stabilization Project
Construction Activities
Crews have installed 220 ground anchors into the large slope between the railroad tracks and the Cyprus Shore community to prevent the slope from pushing the tracks further toward the coast. Two rows of ground anchors – 104 in row one and 116 in row two – were drilled into bedrock beneath the slope. Crews will remain on-site through early June to finish the project.
Train horns may sound as they pass through the area during active construction, per Federal Railroad Administration (FRA) guidelines to ensure the safety of workers, train crews, and passengers.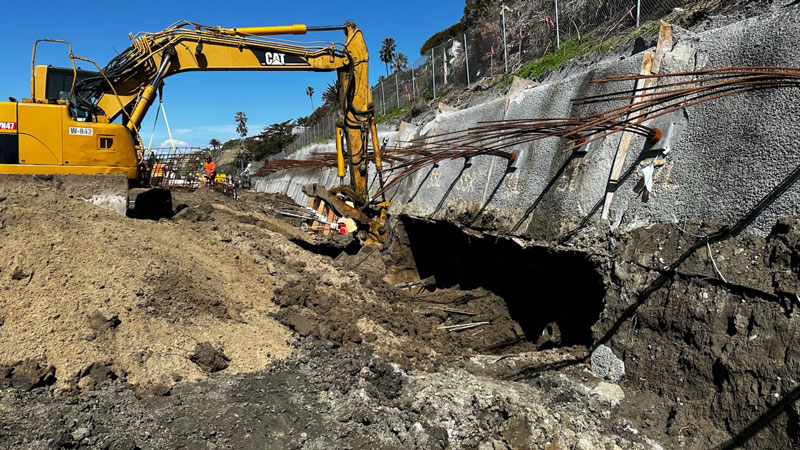 Row two ground anchor installation
Safety
To ensure pedestrian safety, crossing tracks outside of designated access paths is prohibited. Anyone entering the rail property could be cited for trespassing.