Jose Diaz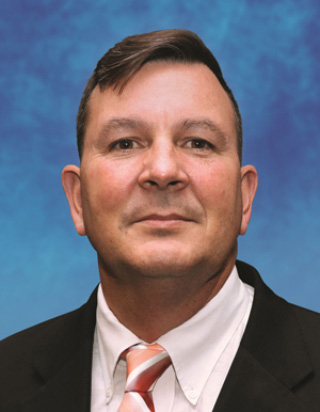 Councilmember, City of Anaheim
Director Jose Diaz was elected to the Anaheim City Council in November 2020, representing District 1 in West Anaheim. Orange County's City Selection Committee, to fill a current vacancy, selected Diaz as a city council representative to the OCTA Board of Directors in December 2022.
A 20-year resident of Anaheim, Diaz is manager of City of Orange's water division, which manages ground and imported water for residents and businesses in Anaheim's neighboring city.
Diaz ran for City Council to address quality-of-life issues in west Anaheim and restore growth and prosperity to the area.
A native of Cuba, Diaz dreamed of moving to the United States as a teen. He stayed in Cuba through college and became a math and vocational teacher.
His dream of coming to America stayed with him. He came up with a plan that he kept secret from his family to protect them. Then he set out to sea on a homemade raft hoping to reach U.S. shores.
After 36 hours in the water, Diaz was rescued by the U.S. Coast Guard and taken to Guantanamo Bay Naval Base, the U.S. base on the eastern end of the island of Cuba.
He came to the United States in 1995 and became a U.S. citizen in 2000.
Early on, Diaz worked as a roofer, driver, warehouse clerk, and a diesel mechanic. He went on to earn a master's in public administration from California State University, Long Beach.
Director Jose Diaz and wife Betty have raised four children and are homeowners in West Anaheim.